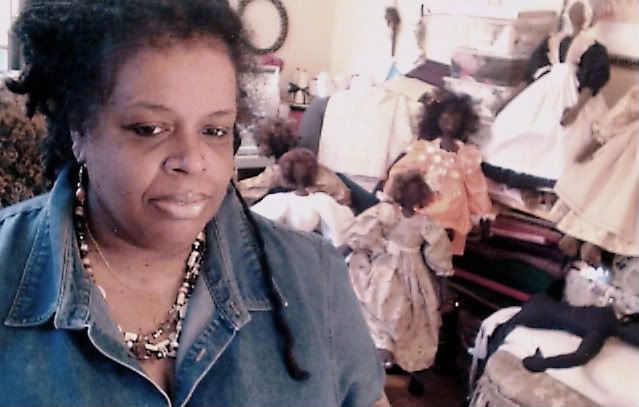 I thought I would stop by and let you all know that I have not forgotten my sweet friends. I have been so busy working on my dolls lately. This time instead of working on one doll I am working on several at a time. I know crazy huh? But it seems to be working for me, when I get stuck on what to do next on one doll the idea for another seems to come to mind. This is making it a slow process but I am not rushing through them. Here are some pictures on my work in progress these two are just about finished so this weekend I will have 3 dolls listed in my shop.
I have also decided that dolls made from Osnaburg fabric I will use for my more primitive dolls and the others will be made from regular muslin fabric. Sew as Sam would say the dolls made from the regular muslin fabric some will have faces. Just a different type of doll from what you are use to seeing me do. My heart is really into my primitive folkart type dolls, they are my passion, heart and soul.
Sew on to something exciting and special for those who love lambs wool as much as I do I have met a wonderful Lady who not only sells top quality wool but she sells the cleanest wool I have ever purchased! I can't tell you how much I love her wool and what makes her even more special her name is also Cheryl. Here is the link to her Etsy Shop http://www.etsy.com/shop/CraftCatCottage?ref=seller_info Please stop by and take a look at her wool and she does custom order now how cool is that huh? I can't wait to use the custom black wool I received just soft and beautiful and CLEAN! Anyone who uses lambs wool know what I mean about that.
So back to work kiddos until next I wish each and everyone of you
Peace and Blessings
Cheryl....Snatch JOY~!